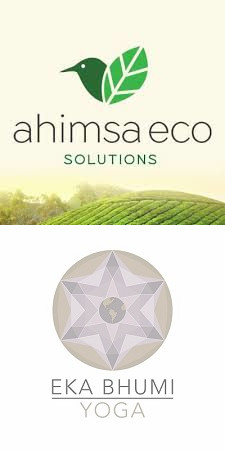 This June, Ahimsa Eco Solutions and Eka Bhumi Yoga are conducting an Eco Yoga Teacher Training in one of the most stunning places on Earth – Bali. All air travel & carbon emissions will be offset by supporting Sadhana Forest in our reforestation & afforestation efforts to combat climate change & desertification. Thank you very much for supporting Sadhana Forest!
The mission of Ahimsa Eco Solution is to provide solutions for a pollution-free planet. Their vision is a zero-waste global society where everyone lives in harmony with each other and the planet. Most of us want to make choices that are good for the planet but don't know where to start. Our small, everyday actions result in big impacts. We can consciously choose plastic-free alternatives that are healthier for us and for the planet.
Eka Bhumi is Sanskrit for "One Earth" and as their name implies, they believe that we are all connected through our journeys here on earth and their aim to bring people together, inspire them and empower them through yoga education.