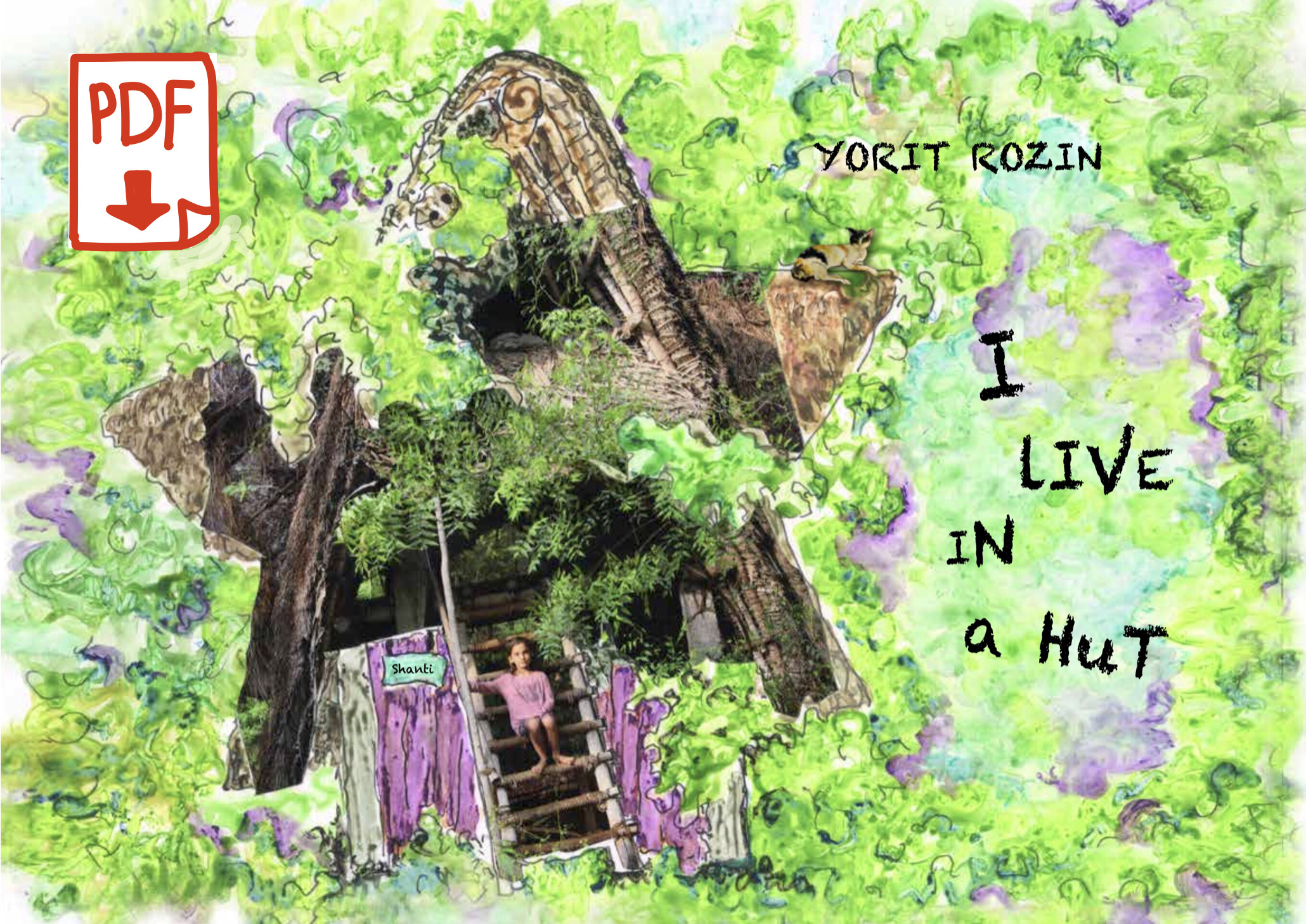 "I live in a hut" is an illustrated book for children made from unique hand-made collages of photos and water color drawings, which invites the reader to explore the magic and beauty of living in nature through the eyes of a little girl who lives with her family in Sadhana Forest. Based on a true story. Watch the video, or download the book and song for free!
AUDIO BOOK (MP3)SONG (MP3)E-BOOK (PDF)
You can view and download Yorit's other book – "From My Little Hut in the Forest" from this page.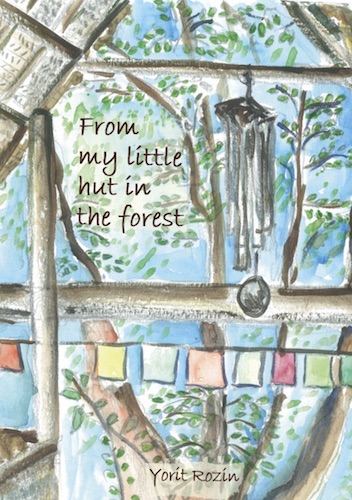 From my little hut in the forest' is a collection of stories about my life in Sadhana Forest. My name is Yorit. I grew up in a small city in the center of Israel. My parents raised me in an urban lifestyle very far from nature. But whenever the first autumn rain showers came, I was joyously dancing in the rain.
In May 2002, my husband, our daughter and I settled in Auroville, an international township in southern India. We were following our hearts, trying to explore different ways of living. On December 19th, 2003 – we slept the first night on the land that would become Sadhana Forest. I will never forget that night. I was so excited I couldn't fall asleep. We were living in a scrap bullock cart with a roof made from coconut leaves. It was pure magic.
To download the audiobook please click here:
To download the e-book please click here:
If you would like to print a hard copy of the book, you are most welcome to download the following printing house version of the file:
Author – Yorit Rozin
Length – 116 pages
File size – 6.8MB
Publisher – Sadhana Forest
Keep in touch
If you have any comments, feedback, questions, or anything else you would like to share with me about the book please feel free to send me a message: